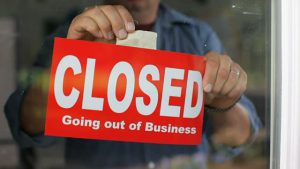 Could we see news headlines like this in a few years? Hard to believe with the current state of the construction industry, but we all know it is a cyclical business and for every upswing, there is a downswing.
Now is a good time to be thinking about banking some extra profits, investing in improved systems and processes and building a more proactive marketing system. There is a habit of many business owners in the trades to just take what the market dishes up and accept their fate. "I get all my work from word-of-mouth". That's great when WoM is working, but what if it isn't? What's the back-up plan? Usually there is none. This is particularly true when the market is stronger and the perceived need to generate leads is less. But as the title of this post suggest, how will you handle the next downswing?
Putting a pro-active marketing plan in place will help smooth out the usual ups and downs of the construction industry. It may not eliminate them all together, but it will help. It will also improve the QUALITY of lead. Rather than just taking whatever is dished up, by deciding on the ideal work you want and targeting your marketing to that sector, you will be surprised what you will achieve.
So, despite how solid the market is looking, I suggest one project in 2017 should be to develop and implement a simple business plan for your future. I have a great 1-page planning system that will help you prioritise some systems development and profit improvement. Contact me HERE to find out more.
Andy.  The Trades Coach