Relatively new to business ownership?
The cost of one-to-one business coaching is currently out of reach?
Just looking for a comprehensive "library" of construction business management resources…..at a low cost?
The Trades Coach Academy could be what you need.
Growing your young business can be complicated and stressful.  And as it grows the risks that sometimes come with a bigger business can grow also. After all, the press is littered with stories of building companies going bust, even in seemingly good times.
Getting the foundations and structure right first is essential to ensure that the systems are there to support your growing business. It's easy to grow the top line revenue of a construction businesses. It's not so easy to grow its bottom line profit. But it's the bottom line profit that's the most important thing and some industry-specific business training will help you do this.
Business building is just another skill that you can learn. Your business dream will become your reality with the right tools and training and, thanks to The Trades Coach Academy, surprisingly little of your time and money. Business coaching is often considered expensive and time consuming, but with the online Trades Coach Academy, you can work on your business at a time and place that suits you, at a very affordable price.
HOW OUR TRADES COACH ACADEMY WORKS
The Trades Coach Academy is an online resource website that gives you access to industry specific business training videos, tools, templates, checklists and more.
It covers seven main areas of business:  Foundations, Marketing, Operations, Ownership, Team, Sales and Financial. You do not need to follow a set course process and can just jump to any section of the library as you need.
For the cost of a decent circular saw you have a year's access to this growing range of business resources that will help you develop your business strategy and actions in the most effective way. These resources are the results of years of development by The Trades Coach during hundreds of construction related business coaching and advising engagements.
You will also join the Trades Coach community where you can ask questions of other trades business owners, attend live trainings online and share your experiences and knowledge with like-minded people.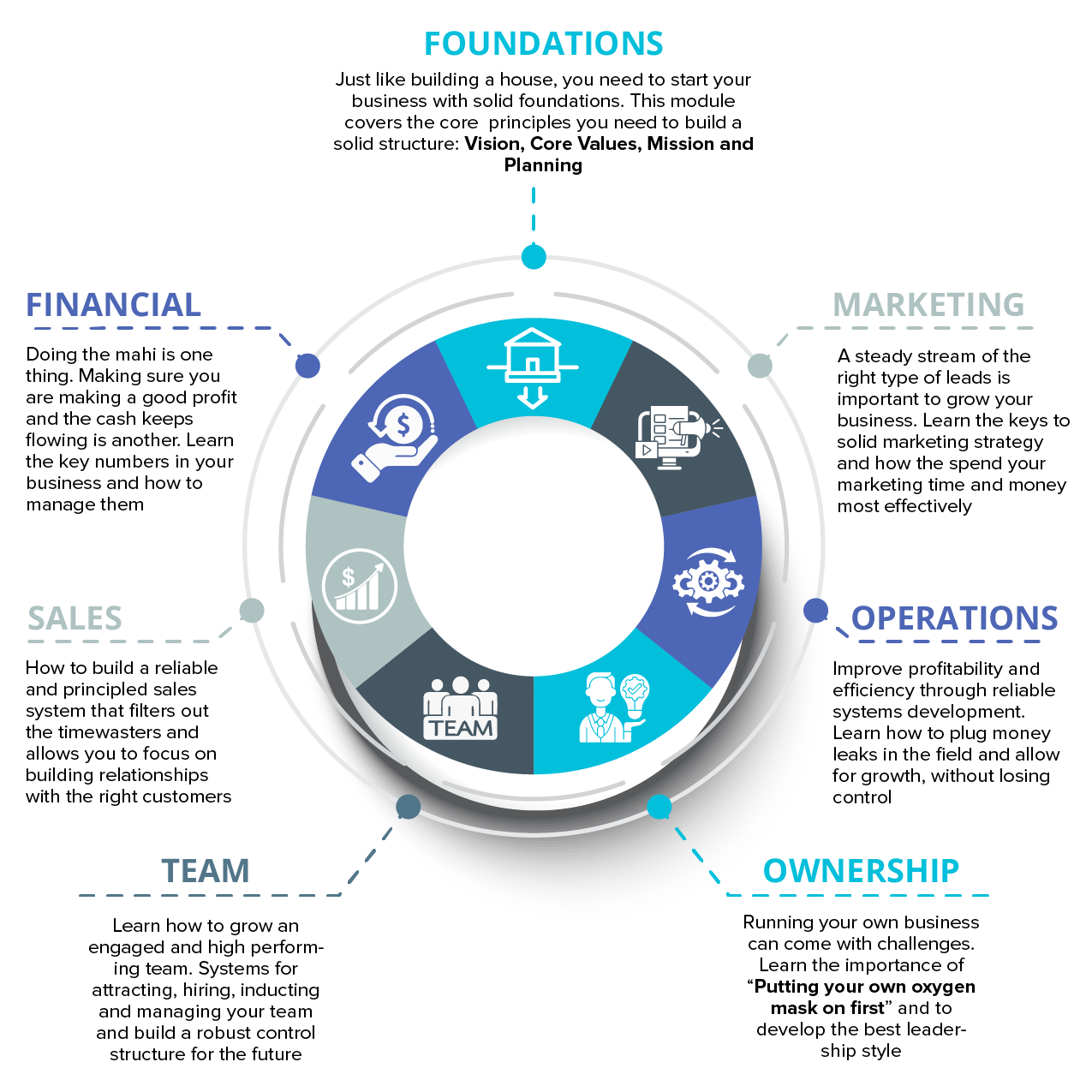 The Trades Coach Academy has now been launched and is taking applications to join.
To find out more and sign up for membership, GO TO THE WEBSITE HERE. You can look at some sample videos and find out about membership cost options.