How Gary Transformed His Building Business in 6 Months,
Without Breaking the Bank!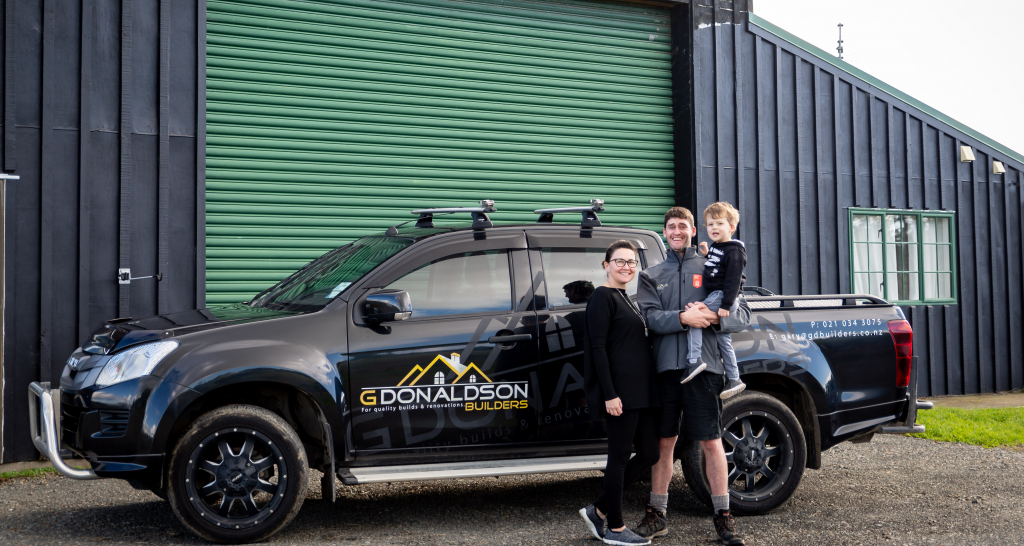 Gary and his family on the day they moved their business out of their home and into a local, shared commercial premises.  
A significant milestone in their business journey.
I received this this enquiry from a concerned wife about her husband's building business:
"My name is Caroline and I have found your details on the Certified Builders website.
My husband Gary started his business around two years ago and we have found things have started ramping up quite a bit which is great but my husband does struggle with the business side of things.
He is a great builder who is very dedicated to the physical work, however he is trying to be everything in his business, the boss, the project manager, the person doing the quotes etc etc…
We are still trying to figure out what systems are best, the more time efficient way of working and just generally trying to reduce the stress."
This email was both good and bad.  Bad because a dedicated, quality builder was struggling with managing his business and causing stress in the family, but good that his wife took the initiative and reached out to The Trades Coach.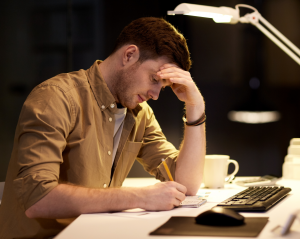 The Trades Coach Helped Gary get control of his business, reduce his stress and improve his life.
We sat down together to analyse Gary's current situation. In Gary's own words he summarised things as follows:
"Time management and organisation were a key factor in stress levels along with feeling like I was swimming in a mountain of work. I have been pretty much a one- man band with a growing business.
I was often not sure if I was running my business well and unable to really understand my reports. I was unsure where to look to get the right tools to help me grow and understand my business.
I think we also lacked the right strategy to help move forward".
Gary's situation was by no means unique. Many owners of trades-based businesses struggle with the business side of things, as they are unlikely to have received any training in business management. The big difference in Gary's situation was he decided that he needed to change things and took action to work with The Trades Coach.
Over the next few months, we worked on both some strategic changes to the business and Gary's thinking, together with practical, system improvements to make his business run better.
When asked to summarise the benefits he gained from our coaching session, Gary said:
"That I perhaps wasn't doing things completely wrong nor was I the only one who has been in this position. It gave me perspective.
I have also been given some very valuable tools which have already helped me understand and grow my business and also help me manage my clients better. I have a better understanding of my financial reports and have more confidence in my work. I'm also not overcomplicating how I work which has been great.
I really like the spreadsheets, templates and tools that were given to me to help manage what I am doing.
I have used the templates for creating proper JDs for my guys, I have adapted and regularly use the Pre-Inspection template, the construction process template and the budget template – this was particularly good at helping me work out profits from jobs".
With newly gained business skills, Gary can now:
Dramatically cut down his evening hours dramatically with the use of more templated business tools.
Increase project gross profits.
Delegate project management down to site foreman.
Feel more confident as a business owner, with improved management skills.
Better understand the key numbers in his business and review them monthly.
Lower his stress levels and enjoy a better relationship with his wife and young child.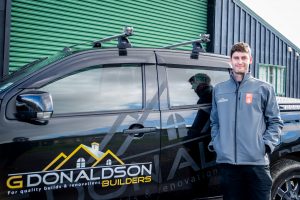 Would you recommend The Trades Coach to others and why?
Gary's response:
"Yes absolutely, I found the insights and the tools that were shared with me very valuable. I think anyone who is starting out in business, or just needs help finding direction would benefit greatly from The Trades Coach.
We also found that this service is genuine, it didn't feel like it was all about taking your money – there was a real genuine "want" to help you you attitude which made us feel like this was a true investment"
LET THE TRADES COACH HELP YOU TRANSFORM YOUR BUSINESS.
It starts WITH A FREE, NO-OBLIGATION DISCUSSION.
BOOK IN YOUR STRATEGY REVIEW SESSION TODAY!